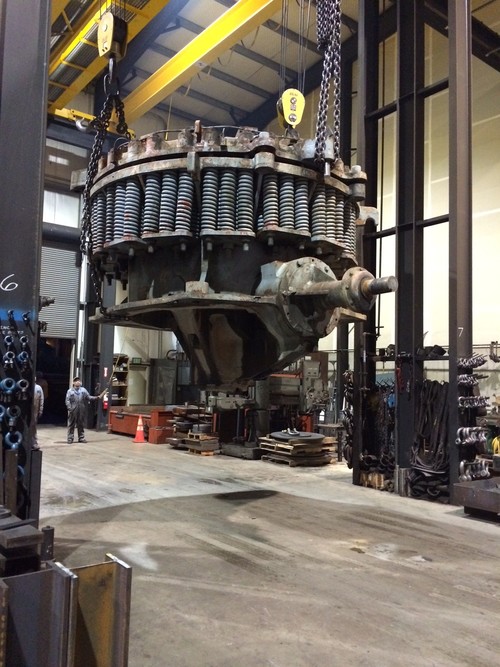 HEAVY INDUSTRIAL & MACHINE SERVICES
FOR PENINSULA CRUSHER WORKS
WHAT WE DO BEST
As one of the largest machine shops on the west coast, we are the heavy fabrication, machine, and rebuild facility for many industries in the region. We do the difficult work that others can't.
ODD OR INTRICATE JOBS?
No problem - We can help! We do extensive work with many companies, including OEM's of pumps and their components, machine tool manufacturers, steel mills, agricultural equipment, and many others. PIW works with owners, managers and plant engineers to provide fully engineered solutions for complex mechanical machinery breakdowns, repairs, maintenance, rebuilds and improvements. PIW has gained experience and a wealth of knowledge from working in this cross section of industries. With our 50-ton crane capacity and our three facilities, PIW is virtually unlimited in the scope of equipment we can service.
ON TIME & VALUE
We provide our clients with timely delivery and competitive pricing.
JOBS DONE RIGHT THE FIRST TIME
We conform to rigid quality standards and TQM management principles, addressing ISO 9000 classifications to ensure that our jobs are completed correctly - not the second time, not the third, but the first time.
ON-SITE ENGINEERING
We offer on-site engineering to decrease plant down time and the cost of equipment maintenance while increasing up-time and the interval between scheduled and unscheduled shut downs. This service is fueled by our years of experience in equipment repair and modification.
Founded in 1917, Peninsula Iron Works (PIW) began as a combination foundry, blacksmith and machine shop, servicing the wood products industry in Portland, Oregon. During WWI, Peninsula Iron Works produced tail shafts, rudders, stern tubes and steering gears for the wooden cargo ships built to assist Great Britain. After WWI, Peninsula Iron Works returned to supporting the timber industry with sawmill carriages, lumber handling equipment and a popular portable dragsaw. They also manufactured the first chain saw.
During WWII, Peninsula Iron Works joined other local industries in working around the clock to supply goods and services for the war effort. Peninsula Iron Works produced nearly 1.5 million hand grenade casings in a 2 ½ year period. Following the end of WWII, the company refocused on the timber industry manufacturing veneer hogs, dual belt and wide belt sanders and Peninsula Scissor Lifts.